ABOUT US
No.1 Top Pizzeria in Asia
Let's take a beat from the hectic pace of Hong Kong to linger over a fine Italian meal prepared with ample thought and care.
CIAK – In The Kitchen (Central) is Hong Kong's first and only refined trattoria awarded with 1 star in the Michelin Guide 2015-2017 Hong Kong & Macau and Top No.1 Pizzeria in Asia (2020-2022) in 50 Top Pizza Awards. Under the culinary direction of the acclaimed Chef Umberto Bombana, the restaurant evokes the essence of warm-hearted Italian hospitality, serving rustic yet refined Italian dishes in a casual, lively atmosphere.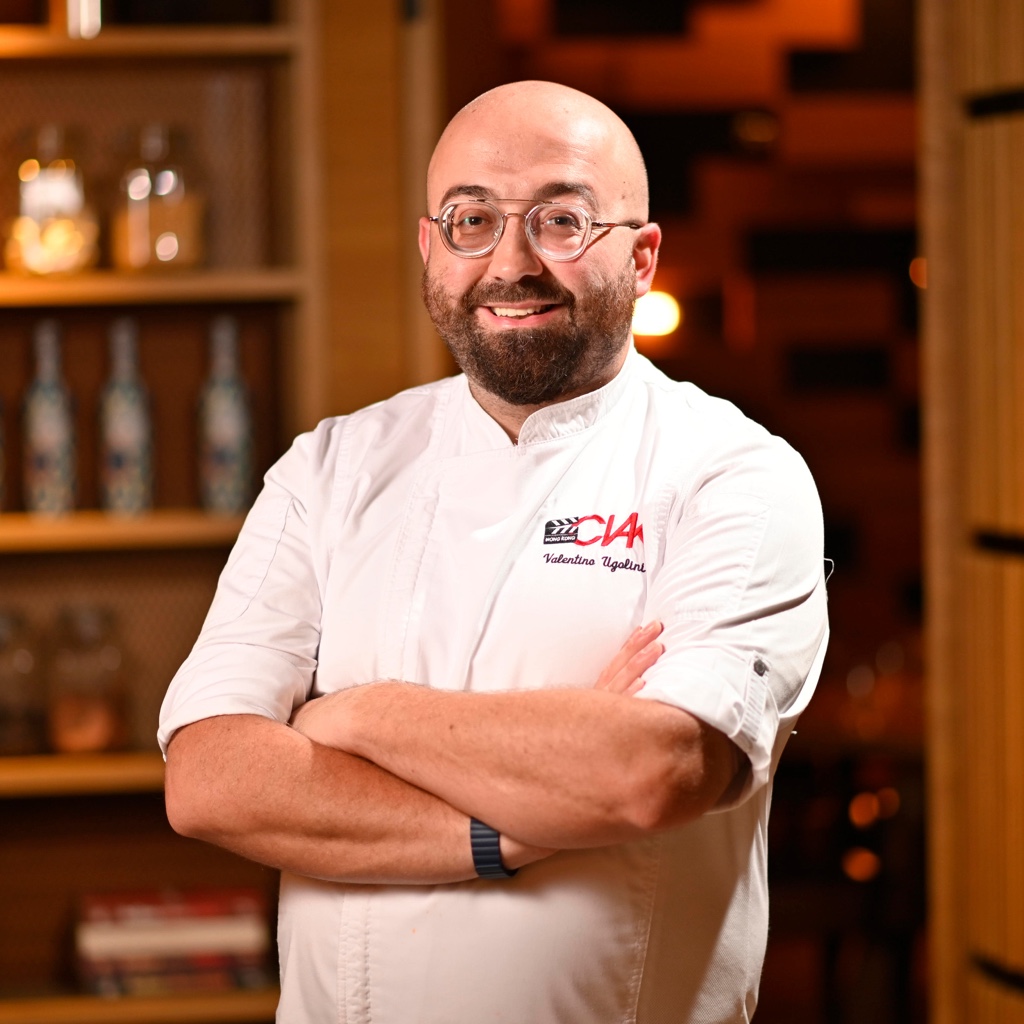 EXECUTIVE CHEF
Valentino Ugolini
Born in Umbria, a countryside region of central Italy, Valentino Ugolini was raised inspired by fresh produces, earthy flavours and homemade food. He had an innate passion for cooking and spent countless time self-learning in his kitchen. He naturally chose to study and specialise in this field, following an education at the Istituto Professionale per i Servizi Alberghieri della Ristorazione e Turistici (IPSART) from 2001-2004 and training at the same time as apprentice cook at Hotel Ristorante Monteconero in Sirolo.
After graduation, he moved to the coastal town of Senigallia, from March 2005 to December 2008, to join the acclaimed Uliassi, rated one Michelin star back then (and currently a two Michelin-starred restaurant), where he worked his way up from trainee to assistant cook. Chef-owner Mauro Uliassi was a great influence on Valentino who received the support, trust and confidence to evolve and develop his talent and identity as chef. It was a true eye-opening experience, changing his perspective on gastronomy and bringing his culinary skills to another level.
His Asian adventure started in November 2009 when he joined Domani Ristorante in Hong Kong as Chef de Partie to present refined contemporary Italian cuisine. Two years later, he joined Chef Umberto Bombana's team to be the Sous-Chef of 8 ½ Otto e Mezzo BOMBANA Hong Kong, a three Michelin-starred restaurant since the 2012 edition of Michelin Guide Hong Kong & Macau retained to this day. He was later transferred to CIAK – In The Kitchen, as part of the launching team, as Chef de Cuisine to take the direction of the culinary operations since December 2013, presenting authentic and delectable Italian specialties using fresh and quality ingredients, through homely and traditional recipes yet cleverly combining more refined and original flavours.
With his wealth of experience, his sharp techniques and his innovative approach, Chef Valentino Ugolini has seduced the palates of numerous gourmets and quickly achieved one star in the Michelin Guide Hong Kong & Macau 2015 for CIAK – In The Kitchen, only ten months after its opening. The restaurant became the very first and only trattoria to achieve this prestigious accolade and among the city's three Italian restaurants achieving star-level status. This award was maintained the consecutive years in 2016 and 2017, reaffirming the quality delivered by Chef Ugolini and his culinary team.
ADDRESS
Shop 327-333, 3/F Landmark Atrium, 15 Queen's Road Central, Hong Kong
TEL
EMAIL
FOLLOW US
Keep up to date with CIAK's events, new dishes, wine dinners and more! Tag us in your photos and share the Love for delicious homemade food, the Italian way!
OPERATION HOURS
All Day Dining : 11:30-22:00 (Mon-Sun)
Takeaway : 11:30-21:30 (Mon-Sun)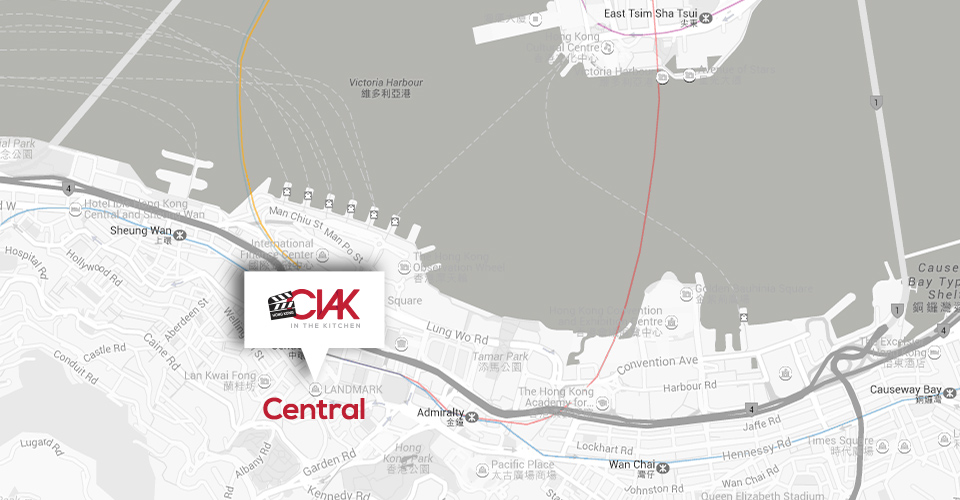 CAREERS
Join the CIAK Team!
Our people are engaging, knowledgeable and passionate. Commitment to great food and excellence of service is where it begins.. with a Smile!